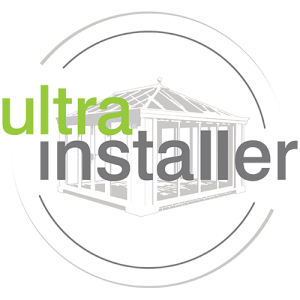 What is an Ultraframe Approved Installer?
Being part pf the Ultra Installer Scheme means we are regularly assessed to ensure the work we are producing is maintaining the highest of standards expected.
It ensures we can give you the homeowner peace of mind as well as helping raising industry standards.
We go through a rigorous assessment annually which covers and scores every aspect of what we do:
Enquiry Handling (We scored 14.5 /15)
Sales (We scored 9.9 /10)
Showroom (We scored 8.6 /10)
Surveying (We scored 9.5 /10)
Site Installation (We scored 14 /15)
General Installation (We scored 9 /10)
Storage & loading (We scored 7 /10)
Manufacturing or buying (We scored 9/10)
After Sales (We scored 8.5 /10)
All this ensures we continue to provide a excellent service to you and when completed you will receive a Certificate of Authenticity from Ultraframe.
We passed our most recent assessments with flying colours scoring a great 90 /100.
CONTACT US
Please enter your details below and select the service you are interested in. A member of our team will get back to you as soon as possible. Be sure to make us one of your 3 quotes for windows, doors or conservatories in Plymouth, Devon or Cornwall.
Thanks. Your request has been sent.