Homeowners understand the value of maintaining their properties to withstand the elements and boosting their homes aesthetic appeal. This is where double glazing ,conservatories and Orangeries come in, offering a blend of functionality and style.
Benefits of Double Glazing for Homes in Devon and Cornwall
Energy Efficiency
Devon and Cornwall properties are either in a type 3 or type 4 severe with category, so it's fair to say that we experiences some brisk winds and chilly evenings. Double glazing, (especially A+ rated sealed units), acts as an insulation barrier, reducing the amount of heat escaping through your windows. This ensures that your home remains snug during those cooler nights and translates into significant savings on your energy bills.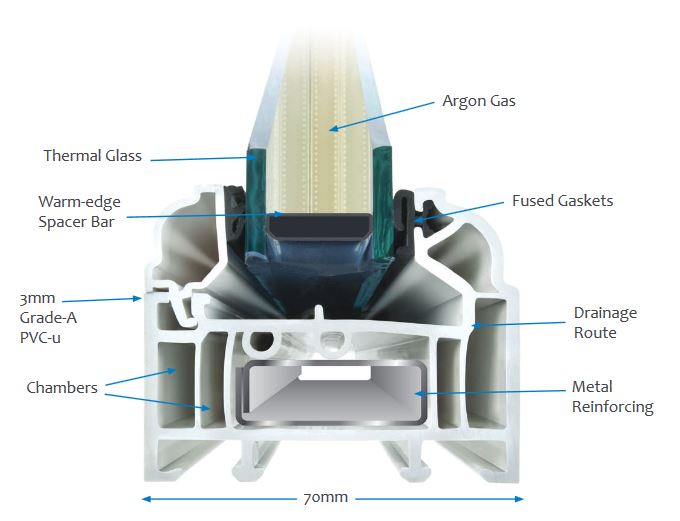 Increased Property Value
Double glazing is an attractive feature for prospective buyers. A well-insulated home with reduced energy costs is a significant selling point, enhancing your property's value should you decide to relocate within (or beyond) Cornwall's borders.
Noise Reduction
Whether you live in bustling areas like Plymouth, Exeter, Truro or the more tranquil settings of Sidmouth or Fowey,  double glazing offers an escape  from external noises, ensuring your home remains a peaceful sanctuary.
Why Every Home in Devon and Cornwall Needs a Conservatory
Embrace the landscape
With a conservatory, homeowners can maximise Devon and Cornwall's picturesque views from the comfort of their homes. Whether it's the rolling waves of Newquay or the serene countryside of Dartmoor, with the right design layout a conservatory can offer an uninterrupted panoramic view.
Versatility
From an elegant dining area to a cosy reading snug modern or traditional conservatories can be tailored to suit various purposes. Given Devon and Cornwall's diverse weather conditions, a conservatory can allow you to have a space that can be enjoyed year-round,
Boosting Property Appeal
A stylish conservatory can significantly increase a property's market value as well as appeal to potential buyers.
Plants and Gardening
Green thumb or not you can also indulge in a bit of indoor gardening as our climate is ideal for growing a wide variety of plants.
Additional Space
Modern living leads us to look for more internal usable space, and a conservatory can allow this to happen for you, whether you are looking for a chillout room to relax, or entertaining room for when friends and family come to call a well-designed conservatory or Orangery provide this for you.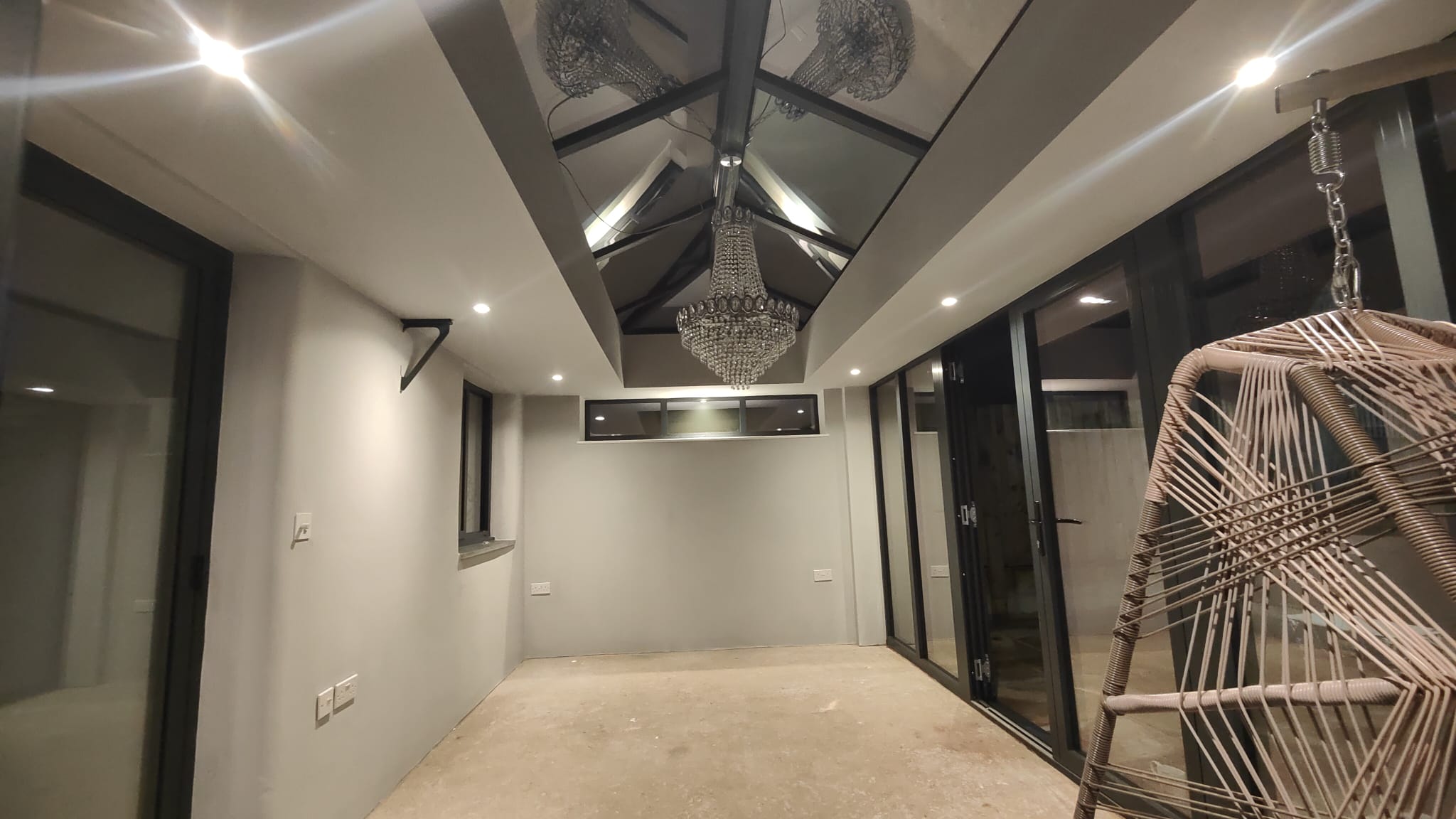 Testimonials
Absolutely delighted with our orangery style conservatory which, after market research and a quote from a national brand, we found to be very competitively priced. Mr Roberts – Plymouth - Devon
Ryan and Jen at Realistic Home Improvements were really attentive throughout our project and provided clear information, updates and advice throughout. The finished windows and patio doors, all of which are unique with floating mullions and astragal bars, look great and were installed without fuss. We will have more windows and doors to replace in the future and would have no hesitation to repeat our custom with Realistic Home Improvements. Lovely to get a nice review but we wouldn't get them if it wasn't for our installers. Matt Syrett – St Germans – Cornwall
My experience with this company has been very good. Lock down prevented the job from starting in the Spring as planned, but Realistic took pains to keep me up to date with their situation, and once the work got under way, it proceeded apace. Two weeks from start to finish to re-roof a 48 sq m conservatory, as well as replacing two sets of bifold doors! The installers, were helpful, friendly, constantly cheery chappies who undertook a tremendous amount of work on a daily basis, carried out to a high standard. The installation speed was further helped when three plasterers arrived and completed the boarding and skimming of the entire ceiling in a day. The grey tiled roof looks really authentic, down to a slightly ragged edge where it appears the rock has been split. People who see it assume it is traditional slate. Realistic deserve to go from strength to strength, and I unhesitatingly recommend them. Douglas Evans – Truro – Cornwall
Everyone who worked on the project from the ground up were extremely professional and I wouldn't hesitate to recommend Realistic Home Improvements to anyone wanting a beautiful addition to their Home. Julie Jones – Crediton - Devon
In Partnership with Devon and Cornwall homeowners
At Realistic Home Improvements we strive to provide excellent products, installed professionally whilst at the same time delivering value for money to our many clients.
If you're considering Aluminium windows, doors, conservatory or Orangery in Devon or Cornwall then look no further.
Make us 1 of your 3 Quotes
CONTACT US
Please enter your details below and select the service you are interested in. A member of our team will get back to you as soon as possible. Be sure to make us one of your 3 quotes for windows, doors or conservatories in Plymouth, Devon or Cornwall.
Thanks. Your request has been sent.