The LivinRoof from Ultraframe is perfectly balanced for comfort and light
No longer must you choose between either a glass conservatory roof or a solid roof, LivinRoof combines the very best elements of both. Allowing you to extend your living space and create a comfortable room that's bright, light, and most importantly usable all year-round living.
Whether you are planning a new house extension or replacing an existing conservatory roof, LivinRoof will provide you the design flexibility you need. Enjoy the feeling of privacy and comfort that comes with a solid warm roof but without reducing on light.
The LivinRoof design is robust as well as stylish - Constructed from aluminium or the U-Tech insulated composite external panel combined with insulation. The urban grey panels that make up the LivinRoof add that all-important wow factor to your home.
LivinRoof is a fully accredited solid roof system
LivinRoof is fully compliant with the latest Building Regulations boasting an incredible U-Value of 0.15 and has been pre-approved with Assent and JHAI. Independently fire tested as a fully assembled structure by Warrington fire, LivinRoof is based around the BBA approved Glass Roof system.
Allow the light in and open the potential of your new room
The LivinRoof has been specifically designed to allow glass panels to be inserted into where you see grey roofing panels, available in almost any shape – This enables you to truly maximise the light in your room as well as producing a contemporary design not achievable with other Solid roof types. Installing a new LivinRoof will transform your interior space.
LivinRoof is internally stunning. Delivering a vaulted ceiling which incorporates an internal pelmet into its perimeter, which allows you to install lighting or speakers can be installed or you can hang lighting down from the centre ridge.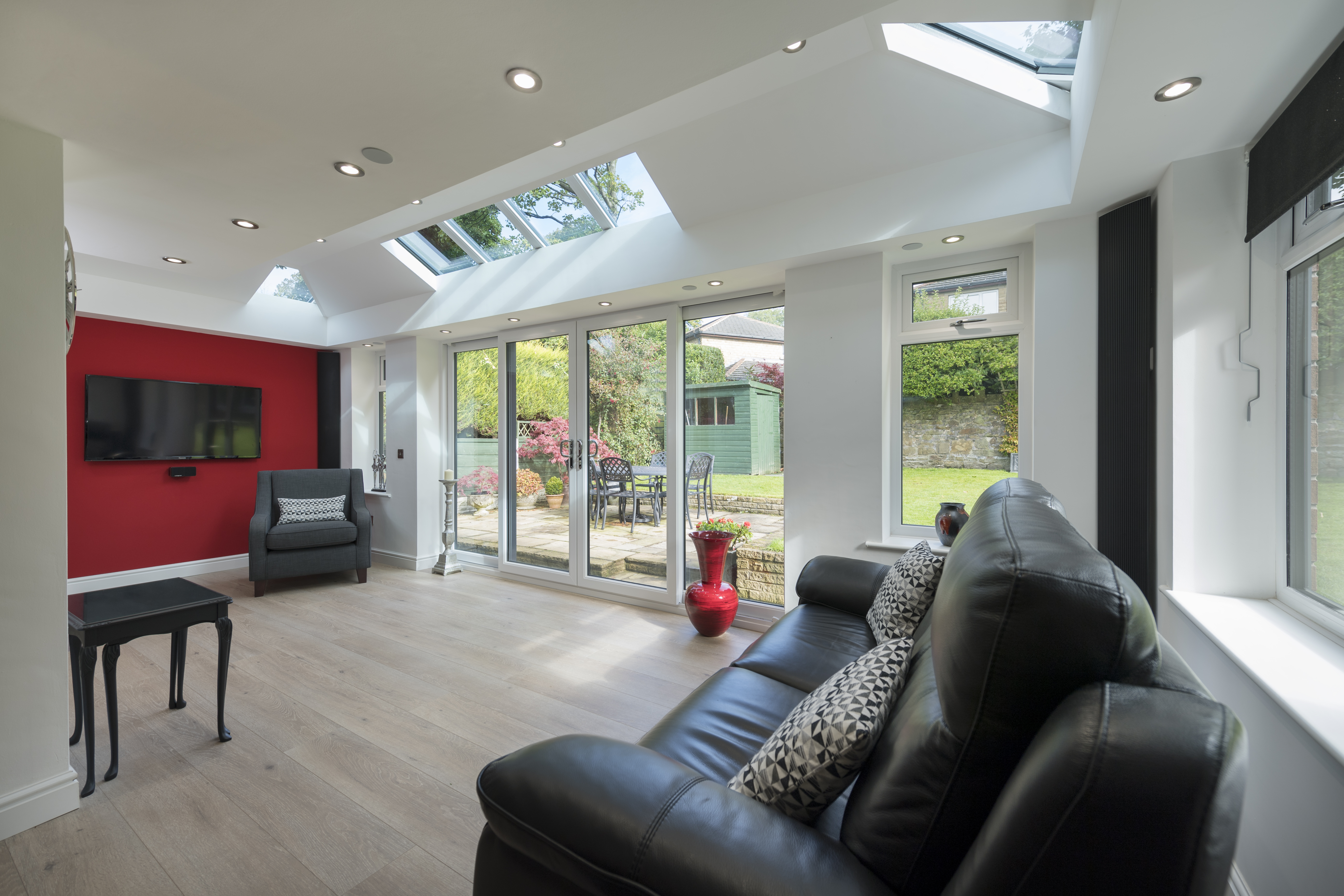 Specifications
 The following features come with LivinRoof:
Grey aluminium panels match contemporary aluminium or traditional leaded roof
Internal plastered vaulted ceiling to add down lights, speakers, or pendant lighting
Specify the location and shape roof glass for light exactly where you need it
The most configurable solid roof system on the market
Suitable for roof pitches as low as 5 degrees
 LivinRoof is compatible with the following building styles:
Multiple combination performance glass panels are available to be used in conjunction with LivinRoof in a variety of colours, a range of U-Values and light rejection properties. Ask Realistic Home Improvements to advise you in which combination will suit your requirement.  
Personalise the appearance of your LivinRoof as well as adding additional thermal efficiency by choosing from the following options:
Super-insulated columns
Choice of four cornices
A roof vent can be installed within the glass panel of the LivinRoof system
You control the light
LivinRoof is compatible with any building style or shape, plus it can also be installed at a pitch as low as 5 degrees, with shaped glazing available to be inserted almost anywhere in the roof – meaning you'll be able to focus the light where it's needed most.
The combination of these market-leading design features means you'll be investing in the most configurable solid conservatory roof on the market. LivinRoof from Ultraframe is packed with a range of other features that make it a popular choice.
Renovate your roofline. Enhance your roofline with one of the decorative cornice available. With 4 styles available, all which hide your standard guttering whilst adding style to your house extension or conservatory warm roof upgrade.
Speed and suitability. LivinRoof is quick to install compared to other solid conservatory roofs due to its prefabricated design, with no onsite cutting, reducing waste and disruption.
Thermal efficiency. The insulated pelmet insures excellent levels of comfort. LivinRoof has a U-Value of 0.15 with 0.12 available depending on your location, meaning your room will be a comfortable temperature all year-round.
3 Final reasons to choose LivinRoof
1 It's a fully configurable solid conservatory roof
LivinRoof can be built to accommodate any shape and size of conservatory roof. You'll also be able to insert shaped glazing almost anywhere in the roof to create a stunning internal design, while also focussing the light where you need it most.
No other solid replacement roof on the market is as flexible as LivinRoof. Depending on your design requirements, its pitch can be adapted from between 5 - 40.9°. Meaning it's ideal for low-pitched or lean-to conservatories or single storey extensions
2 It's structurally sound and compliant
LivinRoof has been designed to require the strength needed to tolerate extreme environmental conditions. Our U-Design software enables us to anticipate the worst possible wind and snow loads based on your postcode – resulting in a precision engineered roof that'll last.
3 It's been independently fire tested and passed in 2017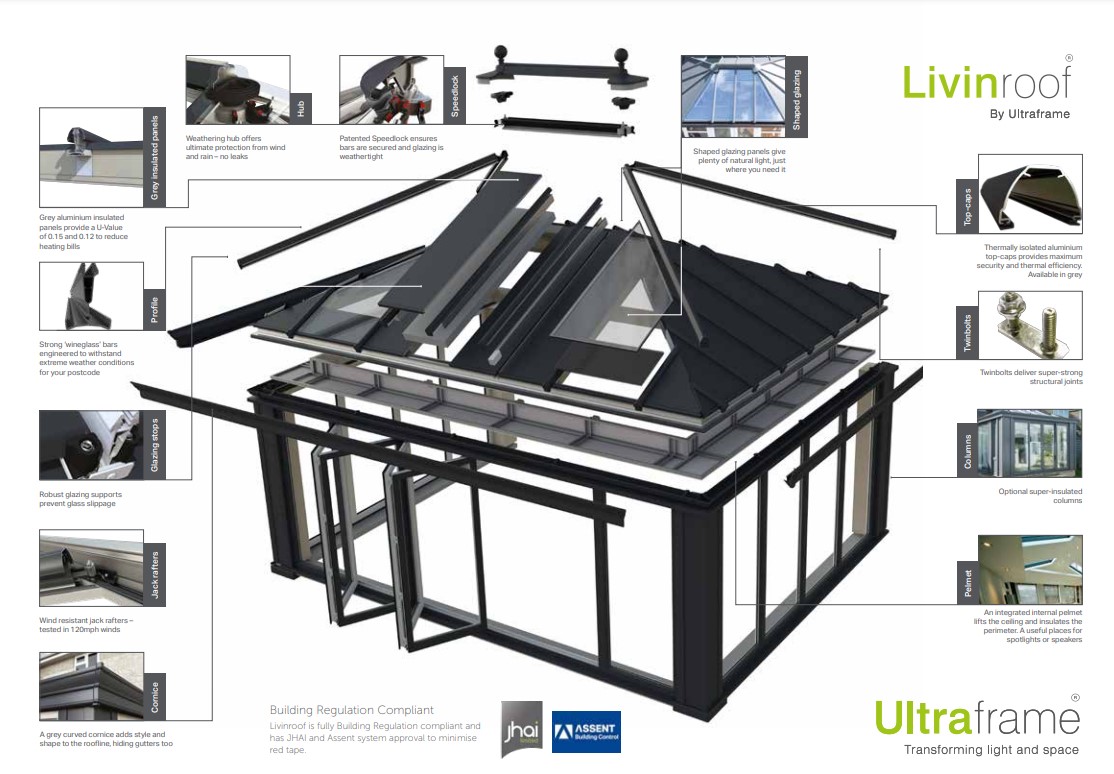 When purchasing a replacement conservatory roof, you want to know that it will protect you and your family if the unthinkable happens. That's why the LivinRoof has undergone extensive fire testing to ensure your safety and meets Building Regulations.
LivinRoof has been independently fire tested as a fully assembled structure by Warrington Fire. This means our quality assurance process allows us to measure how the different parts work together – not just in isolation, which means you can buy with peace of mind.
Realistic Home Improvements have been Ultraframe Approved Installer for Devon and Cornwall since 2012 - Make us 1 of your 3 Quotes to find out why we are so Highly Recommended - Call 01752 841008 to find out more.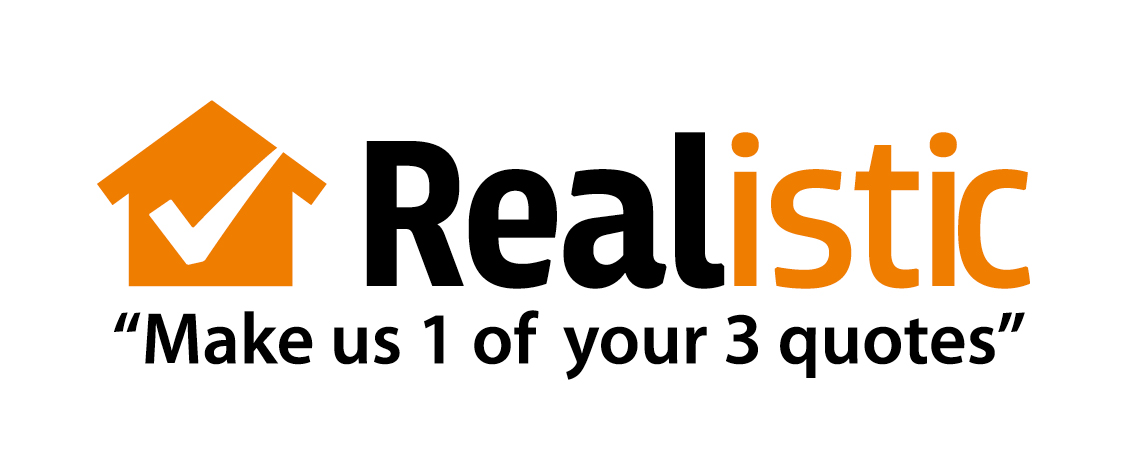 CONTACT US
Please enter your details below and select the service you are interested in. A member of our team will get back to you as soon as possible. Be sure to make us one of your 3 quotes for windows, doors or conservatories in Plymouth, Devon or Cornwall.
Thanks. Your request has been sent.