Ultraroof
Ultraroof is an advanced, lightweight tiled roof solution.
On the inside is a stunning vaulted, plastered ceiling.
This innovative replacement roof brings in light, with glass panels to create a room suitable for living all year round.
Ultraroof - the ultimate tiled roof solution
An Ultraroof will quickly and easily provide you with a light and airy space with amazing thermal efficiency.
A lightweight, easy to install system, Ultraroof has a nod towards the traditional tile with the ability to innovate bringing in light with full-length glazing panels.
An Ultraroof solution can sit on old or new window frames and can be made watertight in just 6 hours.
With a vast amount of modifications available, an Ultraroof solution can be fully tailored to your design requirements.
 Take a look at the video to understand more:
To help understand what makes up an Ultraroof, here's a cross-section of the construction:
1 - Authentic looking replica tiles. 2 - Fully insulated ridge. 3- Slimline aluminium hip and ridge cappings.
4 - Fully insulated box beam eliminates the risk of condensation. 5 - Full-length glazing panels.
6 - Structural insulation panels. 7 - Breathable waterproof membrane.
8 - The beam is strong enough to support large spans of bi-folds.
WHY CHOOSE US FOR YOUR ULTRAROOF INSTALLATION?
With over 10 years experiencing in advising on, designing and fitting warm roof solutions, we will ensure your choice enhances your home.
We offer:
Membership of the Ultraframe Approved Installer program

No obligation consultation and quote

Installation engineers with unrivalled experience

10-year guarantee on all Ultraframe parts
Ultraframe Brochure
View the Ultraroof options available from Ultraframe, then chat with one of our experts about the next steps.
Design Options

Tile Colours

Gallery
Design Options
Decorative Cornice
Central lighting panel
Insulated Columns
Insulated Pelmet
Tile Colours
Terra
Grey
Brown
Ultraroof Gallery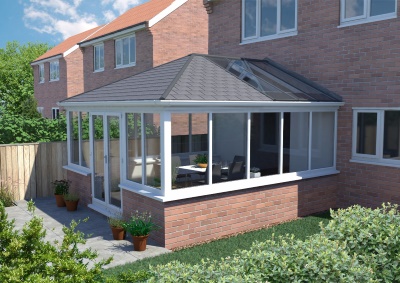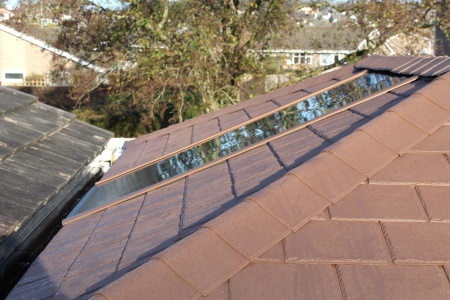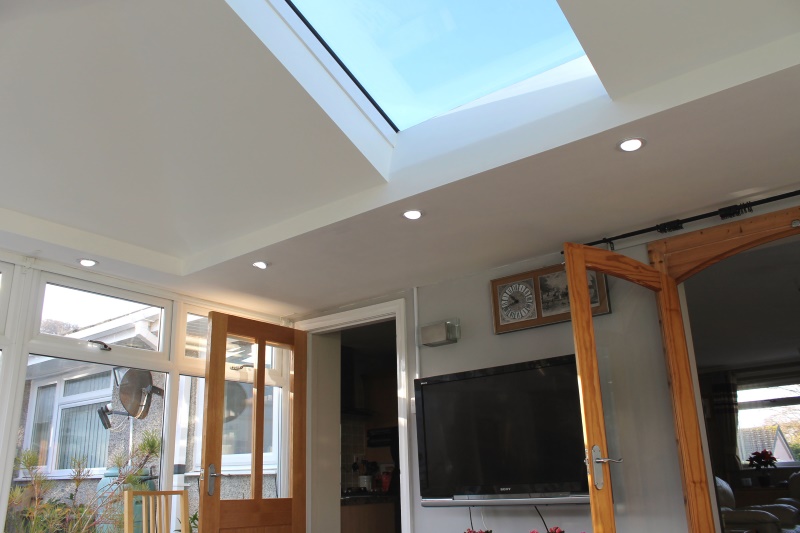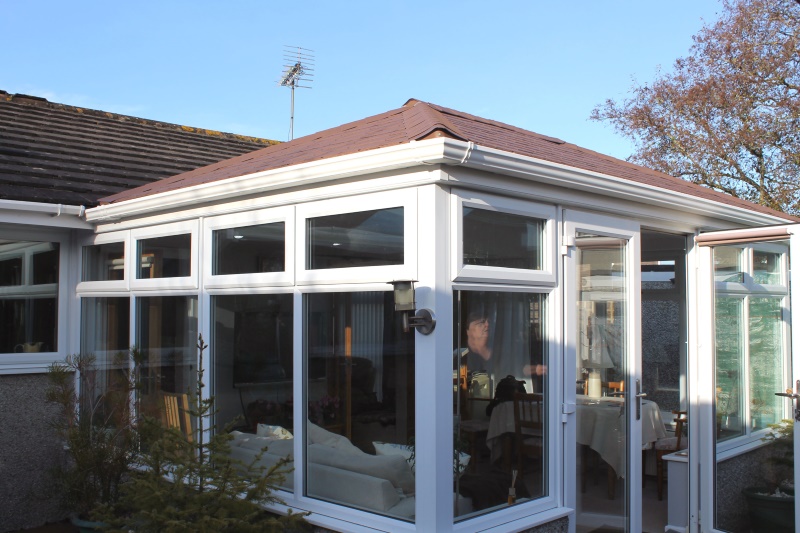 BOOK AN APPOINTMENT
To arrange an appointment with one of our experts, please enter your details below selecting what you are interested in - one of our team will get back to you to arrange a convenient date and time to chat with you.
Thanks. Your request has been sent.